SEND US PICS OF YOU TO PUT ON THIS PAGE!!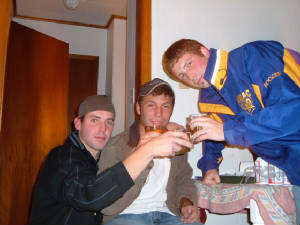 So we randomly showed up at this house one day after the bar at like 5 am...Woke everyone up, made peanut butter sandwiches, drank whiskey and stole lil tractors that go on mini lights then ran out when "Dave" came downstairs because (A.) We discriminate against people named Dave and (B.) They were his tractors that we stole...funny times. From left to right: Jody, "Goat Boy" (we never found out his real name) he came downstairs covered in shaving cream tho?!? (Note to self: AC boys are very strange!) and Jim.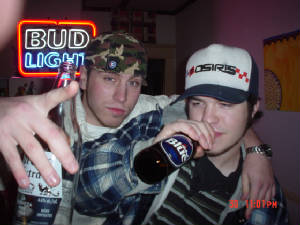 Joe and Rob at Tiffs before the bar one night..Wooo BUD LIGHT!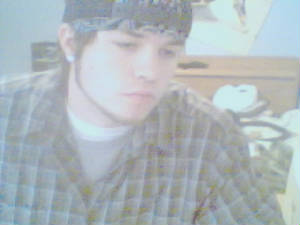 Rob...Being Rob *haha* ("thats not a mirror thats a butt" lol too funny!)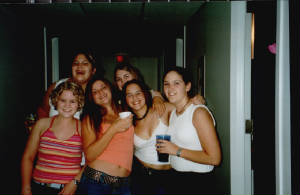 Kat and the newfs/Cb'er and Shubie (in Quebec)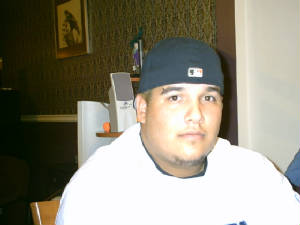 Josh...nuff said word payce! hehe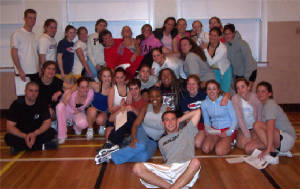 Kat & Tiff and the greatest team in the world! ~We Love You HEATTTTTTTTTT~